Poet Writer Editor Publisher Pirate
Todd lives in New Orleans, Louisiana where he can be found soaking his pirate heart in second lines and smiling under the neons on the lookout for shiny moments.

Todd Cirillo is co-founder of Six Ft. Swells Press and one of the originators of the After-Hours Poetry movement.

He is sought after as an editor and performer and has worked on numerous collections for poets and writers.

Todd is widely recognized for his performances. He has read from Jack Kerouac's

On the Road

to the accompaniment of famed musician, David Amram, performed at the infamous Bukowski Festival in Long Beach, CA, been featured in Portland, San Francisco, Sacramento, New York City, New Orleans, Paris, beaches, barrooms and back alleys.

His books include;

Burning the Evidence

;

Sucker's Paradise; ROXY; Sexy Devils; Everybody Knows the Dice are Loaded; This Troubled Heart; Still a Party; Tonight, You're Coming Home with Us

, and his poems have appeared in numerous national and international literary journals, magazines such as The New Laurel Review, Trumpet, The Poetry Box, Verse on the Vine, Lummox Press, Sacramento Voices, Red Fez, and on cocktail napkins everywhere.

I hope you enjoy exploring my site. Please feel free to contact me with publication or booking inquiries.
---
Performances, Poet Friends and the Parrot.
TESTIMONIALS TO TODD AND OTHER SLIGHT EXAGGERATIONS
"Boxcar dice, Hunter S. Thompson in his left pocket. Cirillo is the disenfranchised poet of love, running a numbers game of the heart, speaking the easy language of After-Hours...his poems are guaranteed to leave an imprint across your best dream or darkest nightmare."
​--the late poet Ann Menebroker

"Todd Cirillo is a master of the clean, honest line. His poems are literary grenades disguised as Teddy Bears. Todd's performances are like watching an inmate at a parole hearing...doing, saying anything to pull you over to his side, to win you over."--Wolfgang Carstens, poet, publisher, Hell and High Water, Epic Rites Press

"Todd Cirillo's poems dance across the page like Muhammad Ali in the ring. Only in this case the ring is paper, and the beating is one man's heart."
--A.D. Winans, poet, author, The Holy Grail: Charles Bukowski & the Second Coming Revolution


"What you see in Todd Cirillo's poetry is what you get. No tricky metaphors, no need for a Merriam Webster. It's the Trans Am peeling out of the two-timing girlfriend's driveway, spewing gravel in its wake. It's straight up scotch-no rocks. It goes down quick with that kick at the end that knocks you on your ass." --Julie Valin, poet, The Distance Between

"You can find Todd on the barstool next to you or sailing off into the night having just stolen your best line!" --someone who knows Todd well and wishes to remain anonymous

"Todd Cirillo's writing is more than that voice in your head, it's that feeling in your gut. His poems show you what happens if you stay for one more song, don't be so quick to get out of the rain, travel a little farther down the road, if you

take a chance.

--Matt Amott, photographer, painter, poet, ​

The Coast is Clear
---
Powered by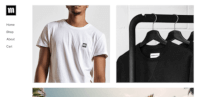 Create your own unique website with customizable templates.